1.75mm 3D Printer Filament Samples, 5 Different Materials(PLA, ABS, Wood PLA, Carbon Fiber PLA, Glow in the Dark), 6M/each, Random Colors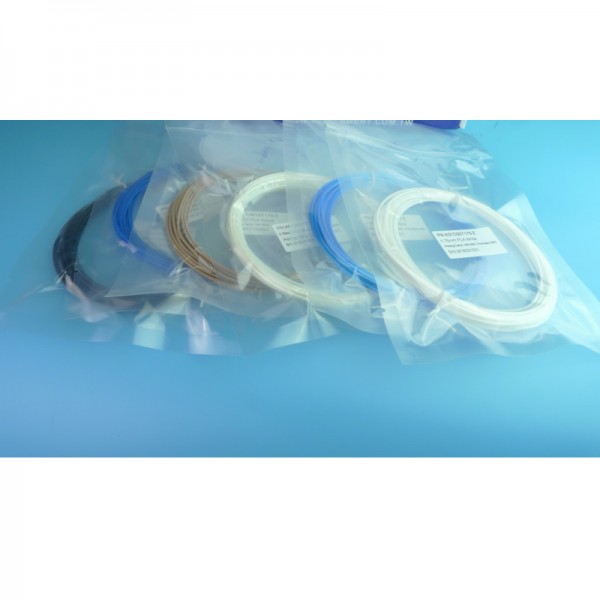 1.75mm 3D Printer Filament Samples, 5 Different Materials(PLA, ABS, Wood PLA, Carbon Fiber PLA, Glow in the Dark), 6M/each, Random Color
With SunTop 3d printer filament filament, 3D printing is no longer a trouble task. We manufacture the most consistent filament that is compatible with nearly all 3D printers. With more than 10 years of plastic extruding experience and quality control standards, all SunTop filament is manufactured to produce the highest quality 3D prints.
KEY FEATURES
SunTop PLA filament helps to produce high quality prints, minimize filament problems.
SunTop PLA filament does not cause nozzle clogs and reduce stringing.
PLA printed objects have a smooth look and feel.
Great adhesion to the print bed and between layers.
Uniform diameter
Great melt flow rate
100% NatureWorks PLA Resins
PRIOR TO PRINTING
Build plate of your 3D printer needs to be level, clean and oil-free
COMPATIBILITY
Our PLA filament is compatible with nearly all 3D printers, including Ultimaker, MakerBot, Flashforge, XYZ printer, Lulzbot, Zortrax, etc.
PACKAGE
6M/each
Box size: 21x21x7.5cm
Net weight: 0.5kg
Shipping weight: 0.8kg
Vacuum sealed